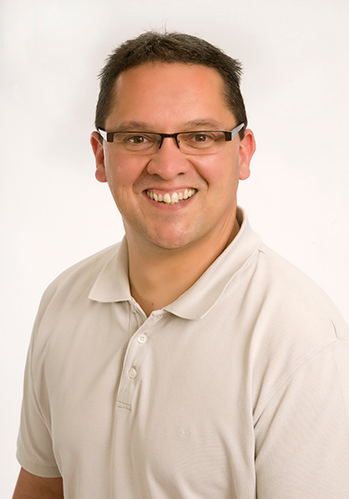 Dr Julian Arscott BDS (Dundee)
Julian is admired by patients for both his expertise and calm, considerate manner. He is passionate about dentistry and his friendly manner and easy smile appeals to all ages.
A member of the Australian Society of Endodontics, Julian has a particular interest in root canal therapy and a strong desire to up to date with the latest techniques and technologies. He regularly attends conferences and post-graduate courses both locally and internationally and uses the most up-to-date techniques and equipment.
He is well respected within the industry with his opinion often sought by Dental Supply companies when a new product is being bought onto the market. Such is his knowledge that dental sales representatives often observe him in action as his skill, experience and level headed approach offers them informed comments and insight to their products.
Julian grew up in England and graduated from Dundee University in Scotland in 1990. He met Australian wife Sue in London where she was teaching, and immigrated to Australia in 1996, taking over Riversdale Dental in 2003.
He loves to chat with patients, is committed to English cricket and trains hard to ski often. A talented cook he'll happily chat about everything from roast beef to curries. Julian is a devoted Dad and never misses a milestone moment with daughter Samantha
Additional courses completed during the last seven years
2018 September: 6th Trans-Tasman Endodontic Conference
2017 September: 'A new approach to Endodontics'
2017 August: ADA Dental Conference 2017
2017 May: Australian Society of Endodontology 37th Annual Dental Congress
2016 September: 'A new approach to Endodontics'
2016 June: 'Changes, Challenges and Opportunities'
2016 April: Advanced Endodontics
2015 October: Dental Myth Busting
2015 September: ADA Dental Conference 2015
2014 August: ADA Dental Conference 2014
2014 June: 4th Trans-Tasman Endodontic Conference
2013 April: Australian Society of Endodontology 35th Annual Dental Congress
2012 August: 'Wave One' Endodontics
2012 July: Diode Lasers in Practice
2012 June: Australian Society of Endodontology, 3rd Trans-Tasman Endodontic Conference
2011 May: Handpiece Maintenance Training
2010 November: Advanced Endodontics
2010 November: Bonded Ceramic Restorations
2010 March: Advancements in Aesthetic Restorative Dentistry and Vital Elements for Clinical Success
Dr Jodie Heap BDSc, BA (Hons), GCALL, PhD (Melbourne)
Graduating in 1990, Jodie has been a constant presence at Riversdale Dental since 1992. During this time she has completed a Bachelor of Arts (Honours), a Graduate Certificate in Advanced Learning and Leadership, and a PhD in Social Theory.
She is a dedicated professional who takes great pride in ensuring every client receives the very best care and her warm personality has reassured countless patients
In addition to her work as a dentist she is an Associate of the School of Culture and Communication at the University of Melbourne. Jodie is continuing to develop her research interests in social theory and ethics.
Jodie has a strong interest in paediatric dentistry and was Secretary of the Australian and New Zealand Society of Paediatric Dentistry for five years. As an outstanding dentist with a special affinity for children, Jodie has also been part of a Rotary Australia initiative, volunteering to treat children desperately in need of dental care in both Vietnam and India.
Other professional pursuits include being a committee member and Secretary of the ANZSPD Victorian Branch for over five years, and more recently mentoring a final year dental student in the Melbourne Dental School Mentoring Program Pilot.
Professional Qualifications
Doctor of Philosophy—Arts (Social Theory) University of Melbourne 2017
Graduate Certificate in Advanced Learning and Leadership University of Melbourne 2015
Bachelor of Arts (Degree with Honours) University of Melbourne 2010
Bachelor of Dental Science University of Melbourne 1990
Dr Megan Ha
We are pleased to welcome Dr Megan Ha to Riversdale Dental.
Megan has a Bachelor of Health Sciences in Dentistry and a Masters of Dentistry. Clinical experience with Monash Health has enhanced her skills in emergency treatment, endodontics and surgical extractions. Megan worked right through the difficult restrictions of Melbourne's lockdown, collaborating with several practices to attend to all her patients' complex dental needs in a timely and caring manner.
An Old Strathconian, Megan is a member of the Australian Dental Association; Golden Key International Honor Society, and has been recognised for her excellence by Monash Health Dental Services and the Bendigo Oral Health and Dentistry Society. Her volunteer work has benefited a range of organisations and oral health events. She is passionate about delivering a high level of patient care and comprehensive treatment. She is also well known for her gentle and friendly manner, and meticulous approach to her work.
Megan earned her AMusA as a classically trained pianist, and loves to cook and bake. Oh, and she speaks Mandarin and Cantonese too!
Committed to providing you with professional dental care, Megan is keen to get to know you and fully understand your oral health needs.
We are delighted Megan has joined the Riversdale Dental team.
Sue Arscott
Director
Graduating with a Bachelor of Education in 1988, Sue taught Mathematics, most notably at Wesley College in Melbourne and also in England, before starting her own business in home tutoring. She now manages the HR and policy compliance part of the business and ensures the Practice exceeds any recommendations by the Australian Dental Association.
Sue loves to travel and has been on many intrepid adventures, sharing her husband Julian's love of the outdoors. True to their origins, international sporting events often see Sue and Julian in opposing colours!
Joelle
Practice Manager
Joelle has worked alongside Julian since 2000 starting as his dental assistant before moving across into reception. She brings a great deal of experience to her Practice Management role, not to mention empathy and a warm smile that makes everyone feel welcome
Joelle is a caring and supportive person who enjoys working with our friendly team to welcome patients and ensure they feel comfortable
Away from the Practice Joelle enjoys trying new cuisines, travelling, staying active, going to the footy, playing soccer and socialising with family and friends
Michelle
Dental Assistant
Michelle is a long standing and valued member of the Riversdale Dental Community, having worked here for 26 years. She has a bubbly personality and the wonderful ability to make everyone around her feel happy.
She is a wonderful Dental Assistant and we admire her for her professionalism and greatly value the wealth of her knowledge.
Michelle has two daughters: Grace and Lucy, and one cheeky Labrador called Buckley, all of whom keep her extremely busy!